IMAGONIRMIA Award, ed. 2020
"variable displacement"
Helicotrema 9
Helicotrema is a nonprofit festival started in 2012 that presents programming of recorded audio tracks, aiming to investigate the possibilities of an environment and a form of collective listening as was the case in the early decades of radio broadcasting.
The festival is structured in a series of listening sessions, like film screenings without a screen, in which the audience is invited to immerse themselves in listening to compositions by international composers. Over the years the festival has hosted hearings in very different places always investigating how audio works, environment and audience can merge together.
This year Helicotrema, as the winner of the 5th edition of Imagonirmia Prize "variable displacement"
art residency + publishing project,
by Elena Mantoni's Imagonirmia Association, curated by Isabella Bordoni, joins the associations Imagonirmia e Amigdala to present a site-specific edition of the exhibition within the Villaggio Artigiano Modena Ovest artisan village.
Listening sessions, designed for residents and visitors to the neighborhood, will be held on Saturday, Sept. 26 inside the facilities of "La Fratellanza 1874", one of the most renowned athletic fields nationwide.
Drawing from the location, the listening program will include sound works reflecting on the themes of the body, sports competition, and exercise.
Thanks to Premio Imagonirmia, Helicotrema will also have the opportunity to recount its nine years of activity through a publication published by Viaindustriae, publishing partner of the Prize, scheduled for release in fall 2020. The volume will be structured as a festival self-design manual and will contain an ad hoc intervention made by U.S. artist Marcos Lutyens, printed on flexy-disc.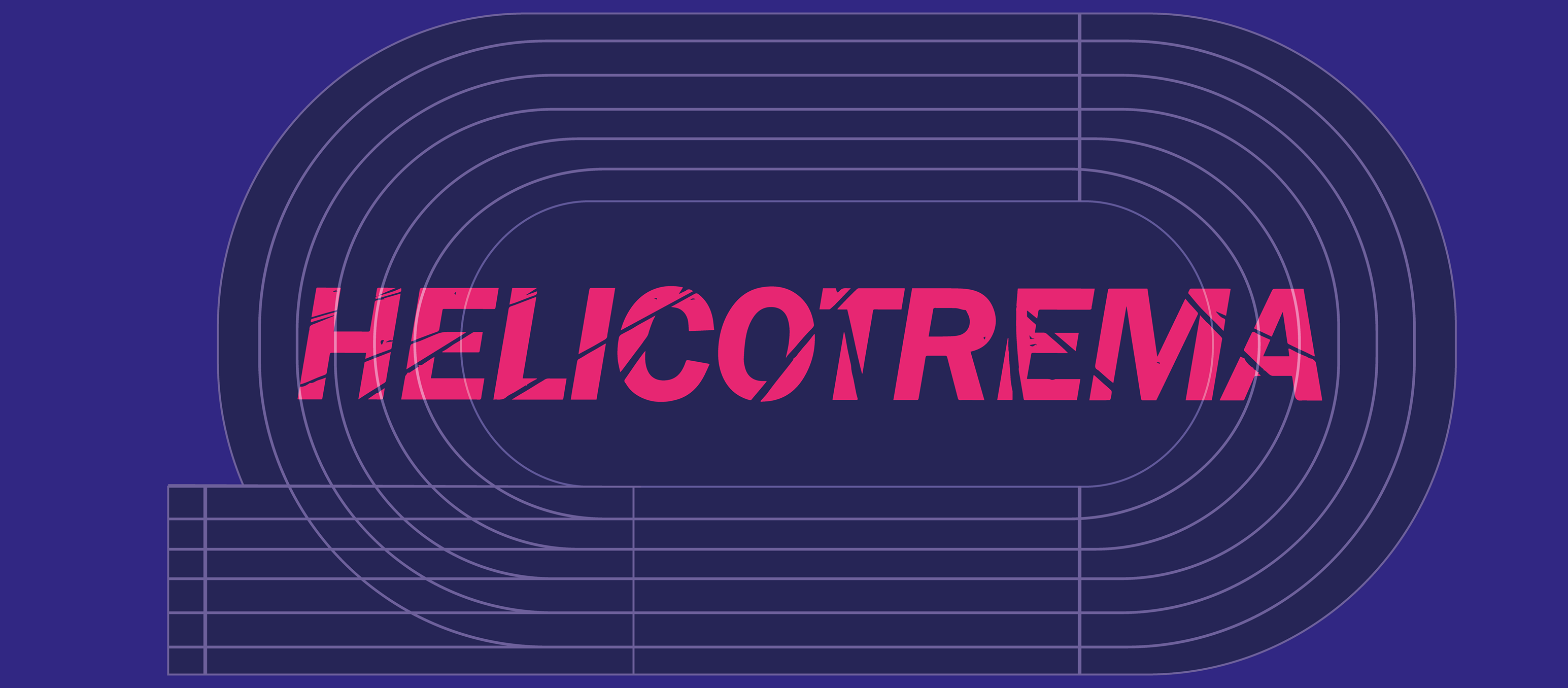 **
Helicotrema 9
Craftsman Village West Modena, Modena
September 26, 2020
A.S. Athletics Camp "La Fratellanza 1874"
as part of Verso Sera 2020
9.30 – 11.30
Warm up!
On the morning of Sept. 26, Helicotrema offers a selection of listening to accompany the training phase. Accompanied by works ranging from Cassius to Monteverdi to Fifa98, athletes and the public are invited to reclaim physical space.
Sportswear is recommended.
Runway / capacity max 60 people
6 p.m. – 7 p.m. – first listening session
Improvement
Runway / capacity max 60 people
7 p.m. – 8 p.m. – second listening session
Sprint
Runway / capacity max 60 people
9-10 p.m. – third listening session
The medal table
Grandstands / maximum capacity 90 people
Featuring sound works by:
Giovanni Boscolo and Giona Rossetto, Daria Corrias and Franco Ariaudo, Federico Chiari, Peter Cusack, Alicja Czyczel, Stanislao Di Giugno, Alan Dunn, Ubu Kung, Marcos Lutyens, Lili M., Maria Papadomanolaki, Renato Rinaldi, Atau Tanaka, James Webb.
Accessibility:
Free admission subject to availability upon reservation at
[email protected]
, indicating the time slot you intend to attend.
Each session will present different authors.
Reservations are required.
In case of rain, the event will be held inside.
Please wear a mask and show up 10′ before the start of each session, for fulfillment of antiCovid regulations: hand sanitation and body temperature test at the entrance.
Please observe punctuality.
**
Helicotrema – Audio Recorded Festival is curated by Blauer Hase and Giulia Morucchio.
Helicotrema 9 is realized with the support of Imagonirmia Prize & Viaindustriae publishing and Amigdala collective in collaboration with OvestLab / Verso Sera, summer festival of the Artisan Village Modena Ovest and A.S. La Fratellanza 1874.
Once again this year Helicotrema 9 will have its radio premiere on the evening of Sept. 24 on RAI Radio 3, which is confirmed as the festival's media partner.