Amigdala is not a fixed structure but a complex artistic universe in which collaborations and connections are encouraged and pursued.
In fact, the collective promotes joint projects with other artists with intentions and research paths close to its own.
The entire practice of the collective is marked by fluid collaboration among the parties: while regulating individual areas of expertise, the team shares organizational strategies and tools, visions and meetings. Programming venues (such as the Peripheral festival or the cultural center WestLab), lifelong learning paths (such as the magazine Slingshot or the numerous workshops in collaboration with schools) and individual productions, are characterized by a healthy interdisciplinary nature, of the languages and horizons to which they tend, the outcome of a working process based on continuous and mutual collaboration, sharing of study and deepening.
Artists active in different disciplines have initiated processes of sharing creative practices with Amygdala, such as Claudia Losi, for the realization of vocal performances in the landscape, or Isabella Bordoni, author of important projects capable of interacting with the layered identity of the collective including the Imagonirmia Award, hosted at OvestLab from 2019.
One of the closest connections in the universe of Amygdala concerns the two female choruses
Le chemin des Femmes
and Core Voci Indisciplinate, both directed by Meike Clarelli. Together with choirs and their adventurous singers, Amigdala experiments with different forms of urban intervention and implements community projects through voice and group singing.
Amigdala collaborates as a producer with independent music groups, such as La Metralli, Dueventi, AngusMcOg and others.
In 2019, from these fruitful connections, the start-up was born within Amigdala.
Murmur Music
with the goal of promoting and distributing independent music in Italy and abroad.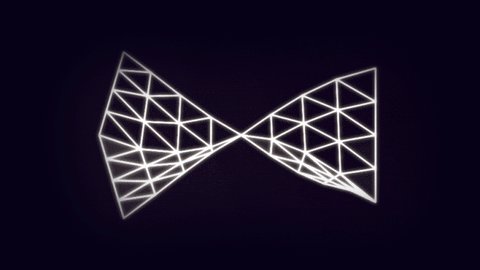 The synergy with
Cesare Leonardi Architect Archive
was born out of the shared management of OvestLab and the common interest in the development and future of the West Modena Craftsman Village neighborhood in which the center is located. From this collaboration was born in 2019 Leonardi Archive School, a multidisciplinary school started thanks to Unipolis Foundation and the Culturability call for proposals.
Another fellow traveler in the field of civic design and urban regeneration is the association CivicWise Italia, the Italian contact of the larger global network
CivicWise
.
With CivicWise, Amigdala shares an interest in promoting civic activism and developing concrete actions based on collective intelligence and innovation.
Amigdala is also a partner in a number of national and international networks:
IETM (International network for contemporary performing arts);
Trans Europe Halles; Lo Stato dei Luoghi – National network of activators of culturally based regenerated places and spaces.
Amigdala also joins the network of Open – artistic creation in public space.